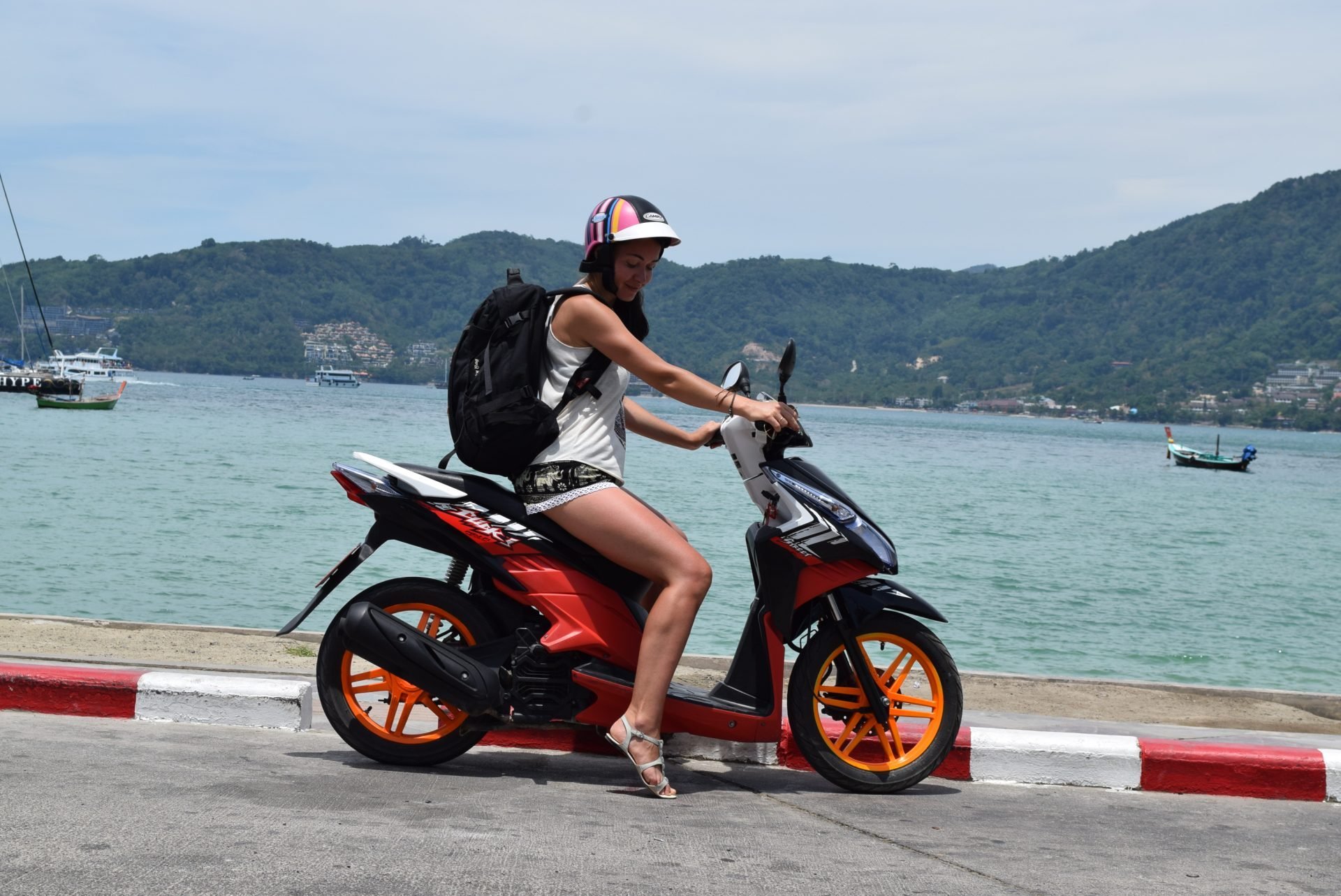 23.10.2023
Rent a bike in Phuket without a license: rules and recommendations for tourists
Known for its picturesque beaches and rich culture, Phuket is one of the most popular tourist destinations in the world. For many tourists, renting a motorbike is the ideal way to explore the island. But not all of them are aware of local traffic rules.
Driving license requirements in Thailand
Many tourists coming to Thailand are not aware of local traffic rules. Among the most common violations by tourists are riding a motorcycle or scooter without a helmet and lack of an appropriate driver's license. To drive a scooter or motorcycle in Thailand, you must have an International Driving Permit (IDP) or a Thai Driving License.
Police checkpoints in Phuket
Random police checks are common in Phuket, especially in the Patong, Karon and Kata areas. Checkpoints are regular police checks at fixed locations. There are usually several police officers at checkpoints. It is important to remain calm during inspections and not create conflict situations. Police checkpoints operate at night, where the sobriety of drivers is checked and drug searches may be carried out.
Fines and punishments for traffic violations
The traffic rules in Thailand have recently been changed. For speeding and running a red light, there is a fine of up to 4,000 baht. A fine of up to 2,000 baht is provided for driving in the opposite direction or not wearing a helmet or seat belt. Driving without regard for the safety of other road users is punishable by up to one year in prison and/or a fine of 5,000 to 20,000 baht. Repeated drink driving offenses within two years of the first incident will result in a prison sentence of up to two years and/or a fine of 50,000 to 100,000 baht.
Risks and responsibilities when renting a bike without a license
Renting a motorbike in Phuket without having the appropriate driving license may seem like an attractive idea for many tourists. But this comes with certain risks and responsibilities.
Legal consequences
Driving without a license in Thailand is against the law, and if you are involved in a traffic accident or stopped by the police, the driver will face serious fines and possible legal troubles. This may also result in the insurance company denying compensation in the event of an accident.
Security Risk
Driving without proper training and knowledge of local traffic laws greatly increases your risk of getting into an accident. The roads in Phuket can be dangerous, especially for those not accustomed to the local driving style.
Alternatives to Renting
For those who do not have a driver's license, there are alternative ways to get around the island. You can take a taxi or tuk-tuk, rent a bicycle or use public transport.
If you really want to rent a two-wheeler, then you can always contact our company. You can rent new bikes with no mileage from us. No passport collateral. For any period. We speak Russian, English and Thai. 24/7 support in any situation. Scooter delivery on Phuket island
Conclusion
Driving a scooter can be a convenient and fast way to get around Thailand, especially Phuket. Knowing your local laws and regulations can help you avoid unnecessary expense and stress when encountering the police.